WE ARE SWISS GREEN ROSE
The Medical
Cannabis Holding
About us
Swiss Green Rose PLC is a Stock Exchange-listed, London-based holding company that owns various subsidiaries in Germany and Greece to produce medical-grade cannabis, as well as to develop and commercialize cannabis-based medicines in Europe.
The basis for optimal patient care is pharmaceutical-grade cannabis. With a production area currently under construction covering a total of 1,000,000m² in Orestiada Greece (430,000m² in stock, another 600,000m² are currently being processed) we are laying the foundation to be the market leader in the future. With our existing area, we are already becoming one of the largest plantations in the world. We have a strong team of specialists who have a lot of scientific know-how and who will take care of and guarantee the cultivation of cannabis from the offshoot in the laboratory to the harvest.
The plan is to produce high quality cannabis in the form of dried flowers and THC oil – ISO certified and licensed by the Greek government. In cooperation with our laboratory, we will produce narcotic cannabis extracts for the extemporaneous prescription for pharmacies.
Our Details
– Address: 2nd Floor Regis House, 45 King William Street, London, EC4R 9AN, United Kingdom
– Telephone: +

44 20 4571 4953
– Company No.: 12410636, founded 17.01.2020
– ISIN Number: GB00BP37YF56
Berlin ist bekannt für seine fortschrittliche Einstellung zur Alternativmedizin, und ein Unternehmen ist führend darin, Patienten Zugang zu medizinischem THC zu verschaffen. Die Swiss Green Rose GmbH, ein in Deutschland ansässiges Unternehmen, hat im Herzen Berlins...
Domenico F. Kaleyta
Director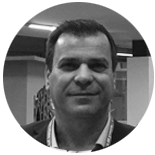 Dimitris Flokos
COO Greece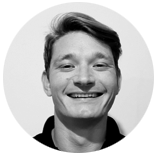 Athanasios Pechlivanidis
CEO Production Facility
Mounir Saab
Finance & Head of Sales Middle East & Africa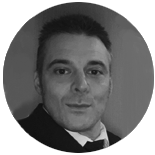 Radoslav Mirchev Ognyanov
Head of Security Services
MEDIZINISCHE CANNABIS
For thousands of years, cannabis has been used as a medicine for the treatment of various diseases. Already in ancient Greece, the miracle plant was used as a remedy to alleviate clinical symptoms. Cannabis was first discovered in 1400 BC in China , where the active ingredient was used to treat patients in remote areas.
The cannabis plant grows in 3 flowering varieties. Indica, Sativa and Hybrid. In medicine, people mainly use Sativa and Indica for the specific treatment of the medical problems. To date, over 600 compounds such as amino acids, terpenes and proteins have been detected in the cannabis plant. It contains over 100 different phytocannabinoids, of which the most therapeutically relevant are the active ingredients cannabidiol (CBD) and tetrahydrocannabinol (THC).
It is only through decarboxylation, which is achieved by heating the plants, that the active molecules THC and CBD are released. Once the active ingredient THC enters the patient's body, it docks with the patient's receptors and affects certain processes in the central nervous system and immune system.
Cannabis affects the endocannabinoid system in the body. Parts of this nervous system are CB1 and CB2 receptors. Physiological processes such as , appetite, pain perception, inflammation, sleep and mood are regulated in part by the endocannabinoid system. Clinical studies with single cannabinoids or whole plant preparations (smoked cannabis, cannabis extract) have often been inspired by positive anecdotal experiences of patients employing crude can-nabis products.
Depending on the country, THC products may be prescribed under strict conditions in the form of a doctor's prescription. See Narcotics Law. Only when alternative medications do not help a patient are doctors allowed to prescribe THC medications. Medical THC products are very price-intensive, which can repeatedly lead to conflicts with health insurance companies.
Production Process
Highly automated from plant growing over processing, trimming, dehumidifying to the oil extraction and finally medical products.

Our Production Areas (Projects)
THC Oil Production per Year in kg
THC Oil Production per Year in kg
Swiss Green Rose PLC
2nd Floor Regis House, 45 King William Street
London, EC4R 9AN
United Kingdom